15th Beauty through Science congress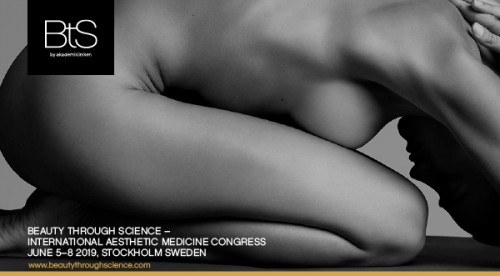 Wednesday - Saturday June 5-8, 2019 - Stockholm, Sweden
Join around 1 000 other plastic surgeons, dermatologists and aesthetic physicians in Stockholm this June!
Beauty through Science had its start in 2002, and 2019 will be out 15th anniversary! We hope you will join us, June 5-8, in Stockholm. During this congress you will have the opportunity to hear about the latest trends in aesthetic medicine and listen to international key opinion leaders and experts who will share their valuable knowledge and latest innovations. The aim of the congress is to help delegates monitor and follow new ideas for them to be successful in their business. Things constantly change and the BTS Congress is a golden opportunity to learn from the best in the field of aesthetic medicine.
New for 2019 is that we have included the live demo day, with both surgery and injectables, in the main congress, extending it to four days. The congress therefore starts on Wednesday morning, June 5, and the registration fee now includes this additional day.
Visit www.beautythroughscience.com
Welcome to Stockholm!
Dr Per Hedén
Director, surgical program
Dr Hema Sundaram
Director, non-surgical program